Brief Synopsis of the USA Today original article, by Rick Jervis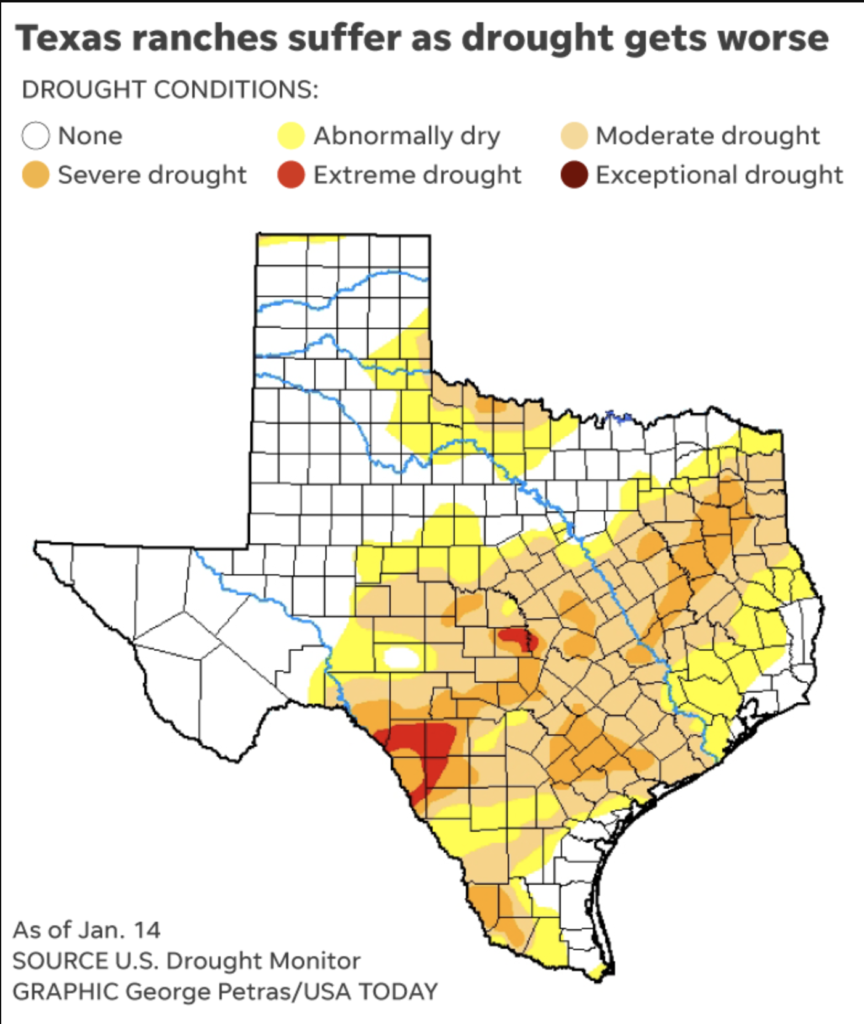 Texas cattle ranchers face tough decisions to cull or sell herds as the drought deepens in some regions of Texas. The rains occurring January 21st and 22nd were a welcome relief for some Texas ranchers. Ranchers are hopeful that the lack of recent rains this winter and the dry start of 2020 are not foreshadowing a drought, like the devastatingly dry year experienced in 2011.
Texas is the leading cattle producer in the US, capturing 15% of the market. When droughts persist, non-irrigated pastures that cattle are dependent on don't produce enough grass to maintain the herds.
Ranchers are often forced to sell off their herds when the rains don't materialize. The drought in 2011 saw most of Texas average only 15 inches of rain for the year. Ranchers were forced to sell off their herds and coupled with wildfires, the costs were estimated at $8 billion.
Statistics released this week by the U.S. Drought Monitor showed more than half the state as abnormally dry – with 37% of the state in moderate drought conditions and about 11% of the state in severe drought.  So to Mother Nature, we say, let it rain!