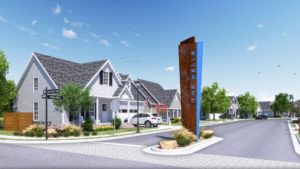 Mineral Wells, a small Texas town in Palo Pinto county is gearing up for growth. Over the next couple of years, they plan to develop a 113 acre subdivision, a first of its kind, for this rural town.
The subdivision which will be known as The Wells will come in four phases with home prices ranging from $215,000 – $300,000.
Many people may not realize that the popular Crazy Water is from Mineral Wells, being derived straight from the natural mineral wells of the town and "has been making folks feel good since 1881". For the History buffs out there, Mineral Wells is home to Fort Wolters, which was once a training site for the mounted cavalry in Texas, as well as a helicopter pilot training site and is now partly being used by the National Guard for different training purposes. Among other historical sites, is the Baker Hotel, which is currently going through a total restoration and plans to reopen in 2024.
What else is around the town, you might ask? Plenty of shops and restaurants, even a golf course! Or, if lake life is what you enjoy, there's Lake Mineral Wells State Park and Possum Kingdom Lake which is only about a hour drive away. And where there is growth, there is sure to be more businesses moving in. And that's where we come in…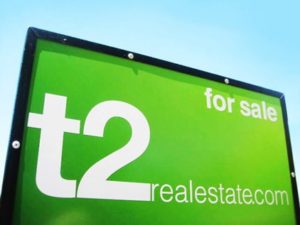 T2 Real Estate has been in business for 12 years, serving the DFW & Houston areas, but we have recently opened up an office in downtown Mineral Wells. Conveniently located at the corner of 281 and 180, we are here to assist you in all your real estate needs.
If you are in the market to buy or sell. Contact me, Jennifer Bricker at 940.210.3071 or JenniferBricker.Realtor@gmail.com or pop by the office at: 100 E Hubbard #100C. I look forward to meeting you and helping you with your real estate needs!
*Factual data & some photos used in this article were copied from the official MW website.